I Hear the Angels Sing – Christmas Concert 2019
FRI, DEC 13, 2019 | 7:30 pm | Bethel University, Benson Great Hall
3900 Bethel Dr, Arden Hills, MN
Share this Event:
Facebook  •  Instagram  •  Digital Email Invite  •  Pass-along Cards •  Poster
Join the Minnesota Saints Chorale & Orchestra, along with special guests The NorrSound Tenors for a magical night filled with nostalgic and new music, sure to get you into the Christmas spirit.
Bask in the warmth of "Candlelight Carol" by John Rutter, and other traditional carols like "The First Noel" featuring the sublime sound of The NorrSound Tenors. Feel like you're soaring in Brandon Stewart's fantastically reimagined "Far Far Away on Judea's Plains" with full orchestra, fiddle and bagpipes!
The NorrSound Tenors, led by Nathan Bird with Aaron Humble and David Walton, will bring their powerful vocal harmonies and spine-tingling high notes to Christmas classics arranged for tenor trio – including: "O Holy Night," "Gesu Bambino" and "Mary Did You Know."
The performance will be held in the beautiful Benson Great Hall at Bethel University, featuring a magnificent 4,000 pipe organ, one of the finest performing arts halls in Minnesota.
Don't miss this beloved holiday tradition— invite some friends and make a night of it!
TICKETS
Get tickets right here starting Friday Nov. 1 at 7am. You can also get tickets through the Bethel ticket office by calling 651.638.6333 (open weekdays 1-5pm).
Tickets for reserved seating are $10 in advance or at the event. DOORS OPEN AT 7PM.
Last-minute "Rush" seating is available starting at 7:15pm for any remaining seats. Please come and donate what you can.
Thank you for your continued support! Ticket sales and donations cover the cost of the venue and select professional musicians.
DRIVING DIRECTIONS
Benson Great Hall is located on the Bethel University campus, in Arden Hills (north of the Twin Cities). Google Maps driving directions
PARKING
Parking is FREE and is located close to Benson Great Hall. Follow signs to Benson Great Hall which is located in the Community Life Center. Look for the building that says "Community Life Center" above the doors (see pictures below).
Park across from Benson Great Hall in the West Parking Lot. Parking is also available in the East Parking Lot.
There will be ushers both outside and inside the building to greet you and point the way.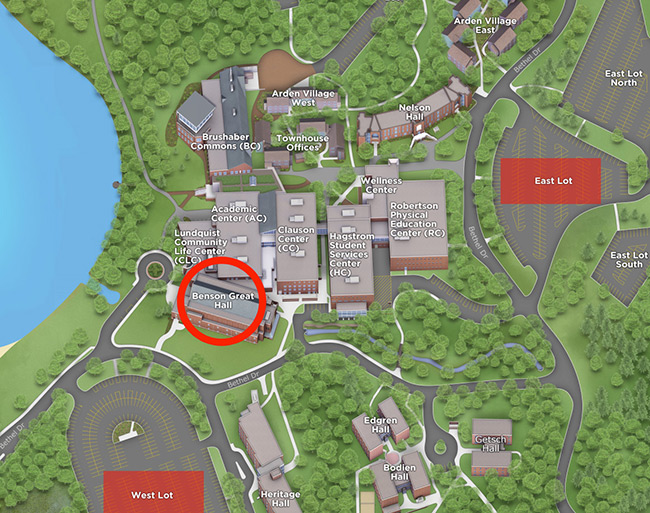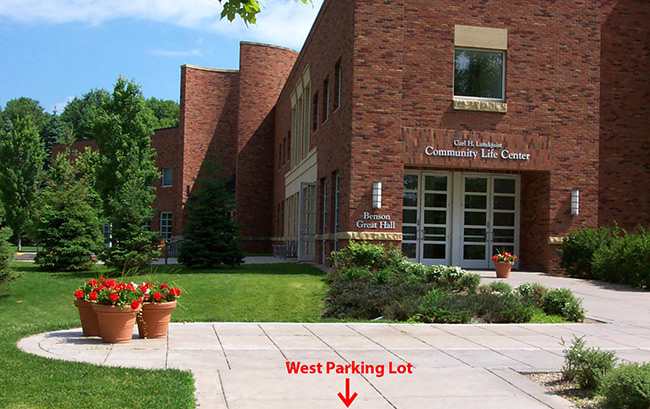 ACCESSIBILITY
There is a drop-off zone in front of the Benson Great Hall building. Once inside the building, it is a short distance to the performance hall. Wheelchair accessible seating is available on the main floor in front of the Mezzanine. For accessibility questions contact ticket office at 651.638.6333 (open weekdays 1-5pm).
AGES
For ages 8 and up.
SHARE THIS EVENT
Digital Email Invite (Download)
For printing:
Pass-along Cards (Download)
Poster -Small (Download)
Poster -Large (Download)