Press Release: "I Hear the Angels Sing" – A Christmas Concert with the Minnesota Saints Chorale & Orchestra and The NorrSound Tenors
On Friday, December 13th, the Minnesota Saints Chorale & Orchestra will present their 16th annual Christmas concert, this year in collaboration with The NorrSound Tenors. This year's program is titled, "I Hear the Angels Sing" and features both traditional carols and newer holiday selections. The sixty singers will be accompanied by a 25 piece orchestra and a magnificent 4,000 pipe organ.

Nathan Bird of the The NorrSound Tenors has collaborated with the Chorale as a soloist, but this will be the first time his trio takes the stage at the Chorale's annual Christmas concert. Bird stated, "We're excited to join with the angels in declaring the wonder and majesty of 'The Word becoming flesh and making his dwelling among us' (paraphrase of John 1:14)."

"I Hear the Angels Sing" will take place on December 13th from 7:30 PM-9:00 PM in Benson Great Hall on Bethel University's campus. This is the Chorale's second year performing in the Great Hall, hailed as one of the finest performing arts halls in St. Paul and Minneapolis. Tickets are available at mnsaintschorale.org. Tickets for reserved seating are $10 in advance or at the event. Last minute "rush" seating is available starting at 7:15 PM. All are invited to come and donate what they can.

The concert will be under the direction of Barb Thibaudeau, who recently assumed the position of Artistic Director and Conductor after years of serving as the Chorale's Assistant Director. The Chorale has a long history of collaboration with area musicians. Thibaudeau noted, "It's been a pleasure to sing with so many talented musicians and choirs in Minnesota, and now we are thrilled to have the NorrSound Tenors join us at our upcoming Christmas concert. Their voices are inspiring."

Pieces on the program arranged for tenor trio will include "O Holy Night," "Gesu Bambino" and "Mary Did You Know."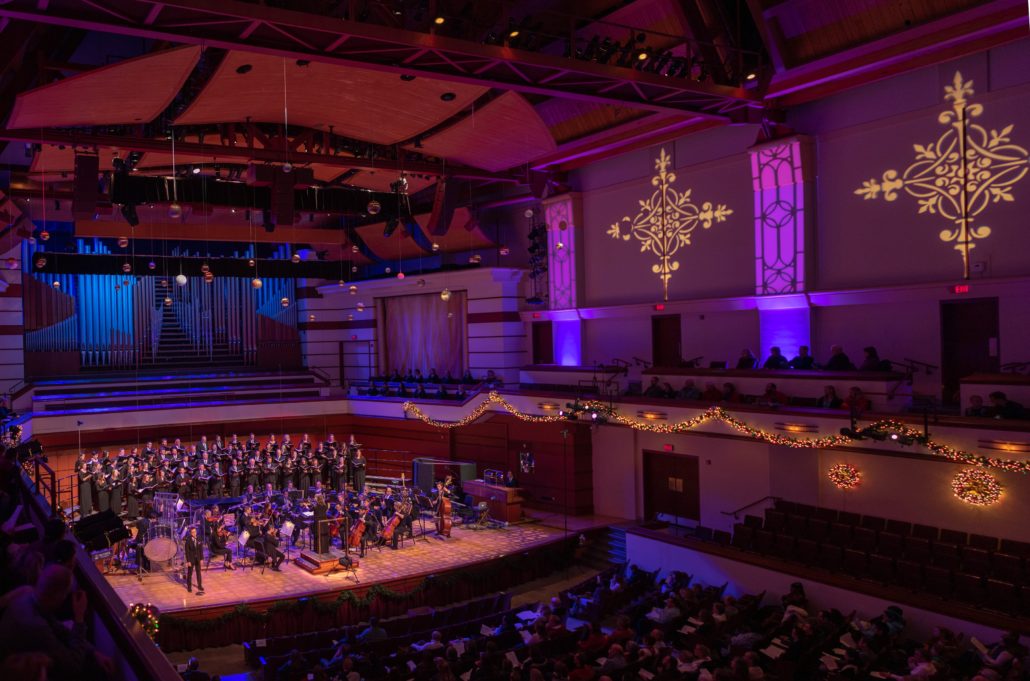 Thibaudeau concluded, "We are grateful to join our voices together to celebrate the most sacred birth of our Savior." The mission of the Chorale is "Uniting hearts through music by sharing a love of Jesus Christ and inspiring goodwill." Grace Albaugh, a longtime member of the Chorale and St. Paul resident reflects, "Singing with the Minnesota Saints Chorale & Orchestra feeds my creativity and my soul!"

Concert highlights will include "Candlelight Carol" by John Rutter, and other traditional carols like "The First Noel," as well as "Far Far Away on Judea's Plains" accompanied by orchestra, fiddle and bagpipes.